Privacy Policy
The privacy and security of your personal information and data is critical. SimplySmart will not disclose nonpublic personal information you provide to any third parties except to further our business relationship, and then only to those persons necessary to provide the services you authorize or as otherwise provided by law.
Information We Collect
SimplySmart collects information about you in the course of providing asset management and client service, and to fulfill necessary legal and regulatory requirements. This information may be collected from you through hardcopy and electronic forms, email communications, or over the telephone, and may include:
Personal information such as name, address, Social Security number, date of birth, income, and assets;
Financial information such as investment positions, balances, transactions, and account activity;
Other information you authorize third parties to provide.
We may also receive information about you from third parties in order to verify your identity and prevent fraud.
We may place cookies and similar files on your hard drive for security purposes and to enhance your experience on our site. The information gathered from cookies is not personally identifiable and does not contain information such as your name, email address or user passwords. We may also collect technical and navigational information, such as pages visited, and average time spent on our site, in order to improve our services. Information gathered in this manner is used for internal purposes only.
Information We Share
SimplySmart Asset Management will not sell any personal or financial information you provide to any third parties. We will hold all advisor-client relationships, as well as all interactions, both over the phone, and through email and written correspondence, in strict confidence. In order to provide you with excellent service, we may share information you provide to third parties:
Such as financial custodians, trustees or brokers that act in a fiduciary or representative capacity or that effect transactions on your behalf;
Such as database service or financial software firms we use to manage your assets;
As directed or authorized by you;
Who are legal representatives of SimplySmart such as our accountants or legal counsel;
As required by law, to prevent fraud or comply with a government agency or regulator.
These companies are required to treat your personal information with the same high degree of confidentiality that we do and only for the services for which they are engaged.
Security Safeguards
In accordance to established security procedures, SimplySmart has implemented physical and electronic safeguards to help protect confidential client information. In addition, we restrict access to client account information to individuals in our firm who require it to perform their jobs. Such individuals are required to safeguard such information and keep it confidential.
This policy applies to both current and former clients. Any questions concerning this policy should be directed to SimplySmart Asset Management, Inc.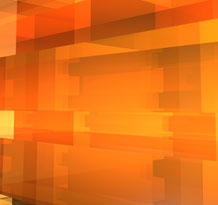 "Simplicity is prerequisite for reliability." Edsger Dijkstra